We've been modifying Aztecs on straight floats since 1981. The outstanding performance of the Aztec continues when installed on floats, such as big payload and fast cruise for 6 persons.
Rugged construction and excellent parts availability provide a good foundation for reasonable operating costs.
We'll customize a conversion to your needs and finances. You can supply an aircraft or let us locate one for you, but it would be wise to seek our assistance when selecting an aircraft.
Allow about 3-4 months to complete a conversion.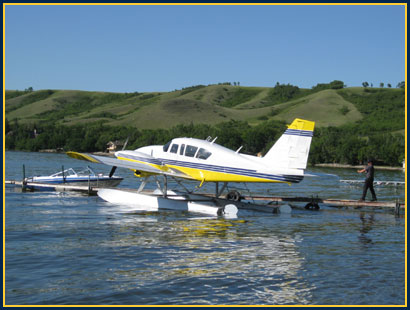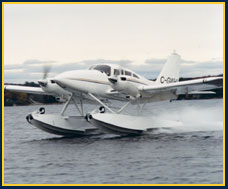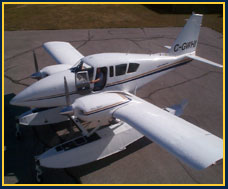 (IN THE APPROVAL PROCESS)
The amphibian Aztec Nomad is not approved yet but most of the work is done and submitted to Transport Canada for approval. We have completed our own flight testing and can certainly say that it is something "special" and worth the wait.
Hopefully we will be selling amphibious Aztec Nomads soon.
Photos are of our prototype aircraft and are for your information only. We will be supplying these amphibians completed to our customers' specifications.