The Piper Aztec on Floats
Rich Hulina Reports on Air Muskoka's Elegant Nomad
The Aztec rides on Edo 4930s and seats a pilot plus five passengers and their gear. With an 1,800-pound useful load, there isn't much the Nomad can't carry. The aircraft is powered by two Lycoming IO-540s producing 250 hp at 2,575 rpm. The recommended TBO is 2,000 hours. Everyone is trying to achieve better performance with their seaplanes, and Gronfors is dramatically improving the Nomad's takeoff performance with new propellers designed by Hartzell. The expected 30% increase in static thrust should have the aircraft jumping onto the step.
Aztec models C and up or having serial number 2,505 or higher can be converted to floats. Air Muskoka completely removes the landing gear to save 150 pounds and make the aircraft a true floatplane. Conversion takes approximately 1,000 person-hours and includes the addition of a left-side pilot door to allow access to either side for docking. An Aztec and a pair of Edo 4930s can be provided to Air Muskoka for conversion; however, Dave doesn't encourage it, because unexpected surprises may be found inside an aircraft that add more cost to the process. Typically, US$100,000 will cover the work, subject to a complete inspection.
The nose and rear baggage compartments are accessible from the right side only. They can carry a total of 300 pounds in a combined area of 41 cubic feet. The standard rear baggage door measures approximately 30 inches by 32 inches and tapers toward the top. An oversize aft cargo door can be installed-71.5 inches at the bottom tapering toward the top.
A fixed boarding ladder is used to reach the rear baggage storage and cabin entry with 2 ways to enter the cabin.
The Nomad offers a quiet, comfortable ride with plenty of leg room. All the seats are removable to make the plane suitable as a cargo hauler. The interior is 8 feet 3 inches from the back wall of the baggage compartment to the back side of the main spar in the cabin. An additional two feet are available by removing the copilot seat. Eight-foot lumber sheets could fit inside; however, the Nomad is most practically configured as a passenger and baggage hauler.
Fuel tanks located in both wings are a pleasure to fill-standing on a dock with no ladder required. Standard tanks are 144 U.S. gallons, and long-range tanks have a 192-U.S.-gallon capacity, giving a seven-hour range at 65% power.
The conversion includes the installation of vortex generators by Micro Aerodynamics of Anacortes, Washington, to improve low-speed control, lower the stall speed, eliminate Vmc and generally stabilize the aircraft during landing approach.
There are no airworthiness directives that apply to the Nomad conversion; a few can be found for the wheel-configured Aztec that apply, but nothing major. The airframe is strong and easy to maintain. Both engine and airframe parts are available and fairly cheap. Unlike de Havilland products, parts do not have to be purchased from one specialized parts company. Being over the floats, the engines are easy to work on with the option of quick-release cowls.
On a 200-nm round trip, the Nomad would require 2.2 hours of fuel with 45-minutes reserve, giving a useful load of 1,450 pounds. A Beaver on the same trip would require 2.6 hours of fuel for a useful load of 1,280 pounds. Aside from better overall economy, you will arrive home 25 minutes earlier in the Nomad.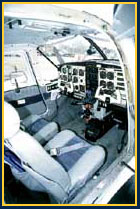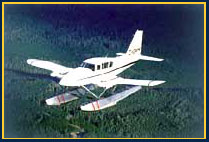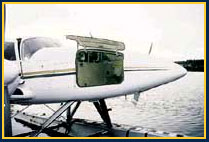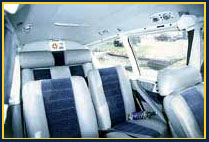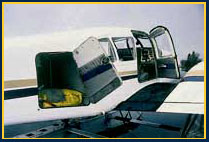 Although the Nomad is somewhat of a rarity, the comments have been universally positive. Knobby Clark, former owner of Slate Falls Airways in Sioux Lookout, Ontario, ran CF-ASK for about seven years in the mid-'70s. "It was quiet, fast and hauled five people and their gear very well. If it hadn't crashed on wheels, I'd still be operating the aircraft."
Alexander Landolt, of Landair in Whitehorse, owns Nomad C-GFOB. He is also experienced on Cessnas, Beavers, Otters and the Grumman Goose, but affirms that the Nomad is the most performing floatplane he has ever flown. "Hauling a full Beaver load at 65% of the mileage costs of a Beaver-those are the numbers that count!" His Nomad has a loading capacity of almost 1,900 pounds. Landolt says that the Nomad's takeoff run is longer than that of a Beaver, which is to be expected for an airplane designed for hard-surface runways. Landair operates its aircraft at 2,350 rpm, 23 inches, which delivers a 130 KIAS cruise speed and a fuel burn of 25 gallons per hour. It will cruise even faster at higher power settings.
Russ Smith of Kenai Fjords Outfitters operates N14BP in Homer, Alaska. Smith reports that their Nomad carries a good load and comes up on the step with no problems. He has built a custom-made slip from which only one person is needed to dock, unload and reload the Nomad.
Operators especially noted the Nomad's exceptional water-handling characteristics. With large, dual water rudders and one engine off, the aircraft turns in either direction with ease. Propellers suffer little or no water damage, as they are located above the floats. Both floats have compartments, but these are suitable only for smaller items. Docking is straight forward, and the low wing is not an inconvenience once you are used to it. The aircraft is easily controlled in any wind situation.
Air Muskoka's Aztec Nomad is delivered FAA Part 135 and Transport Canada Part 703/4 ready. "We are not trying to compete against or replace any other type of aircraft, but simply offer another attractive option at a lower operating cost and purchase price," says Dave Gronfors. For additional information, contact us.