AZTEC NOMAD INC. now offers a convenient pilot door STC #SA1810WE for ALL fuel injected Aztecs. No more climbing over your front passengers. No more first-in, last-out scenario. Now you can load your aircraft and then enter through your own door. You will have the added benefit of cabin cooling while on the ground by opening the door for welcome air circulation – all of this at the pilot's fingertips. You will no longer have to slam the co-pilot door over and over again from the inside to close it. Now, gentle pressure from outside will close the door properly, instantly saving damage so common on Aztec co-pilot doors.
The pilot door is standard on all our seaplane conversions and is indispensable for float operations. We are sure that if you are operating on wheels, you will wonder how you got along without it. Attention to detail has been a priority for all AZTEC NOMAD INC. modifications for the pilot door and step installation results in no noticeable decrease in flight performance.
SPECIFICATIONS
The door and frame are manufactured with carbon reinforced material providing strength and lightweight properties. The door opening is 34″ high and 21″ wide with an installed weight of 9 lbs. Wingwalk, fuselage handle and fuselage step are installed for easy entry and exit. We utilize your existing interior upholstery, giving a factory-installed appearance. The door and frame are painted to match the existing paint scheme.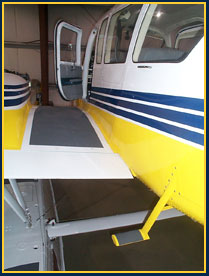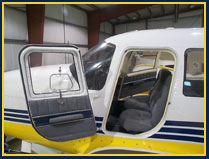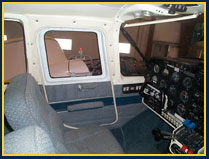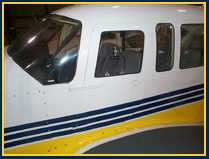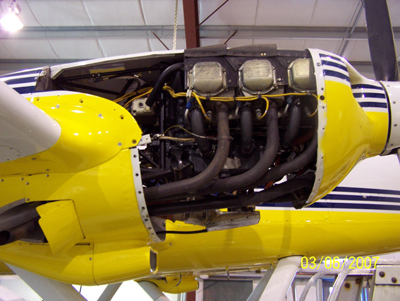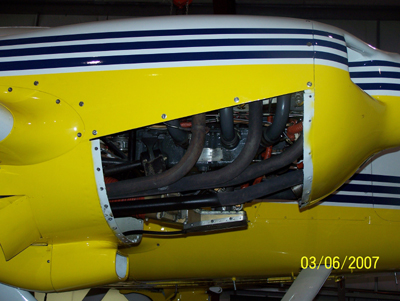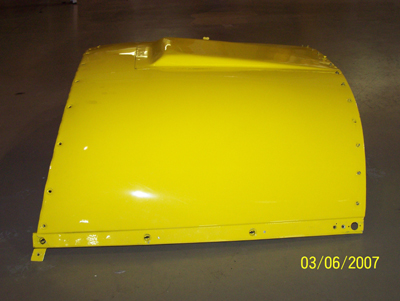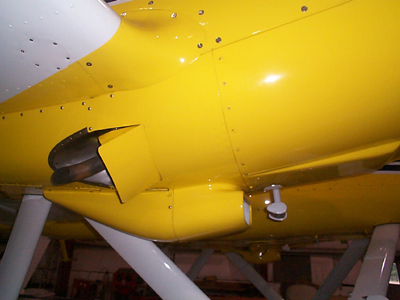 Ask any mechanic what he thinks about removing Aztec cowls and he will utter something unrepeatable.
If you own or work on a fuel injected non-turbo Piper Aztec, we have an approved cowl mod that will save you many hours of labour and real dollars, not to mention the frustration of removing unnecessary cowls for engine work.
Our latest Canadian STC #SA05-90 and F.A.A. STC #SA02334NY splits the lower engine cowl just forward of the air box allowing all engine compartment cowls to be removed in minutes while the nasty cowl flap, air box and wing fairing sections remain on the aircraft.
We engineered this for our floatplane conversion because of the difficulty of removing the cowls on floats and then realized that it would be highly desirable for land plane Aztecs. We are now offering this to you.
The attached photos are of float planes if you were wondering what those struts and steps are.
You won't have to schedule a full day to change a starter. This is now done in an hour and the exhaust system can be inspected at the same time.
The STC paperwork is complete with working drawings, bill of material, maintenance manual, flight manual and a copy of the STC validated only for your aircraft. Your STC will be exclusively for the registration and serial number of your aircraft. It cannot be duplicated for use on another aircraft.
Your mechanic can complete this mod easily in less than a week. The cowl paint job is not disturbed so repainting is not necessary.
Contact us for current pricing.